Travel to the rainforest and investigate your new favorite tree! Click on a video playlist to learn where chocolate comes from and how trees grow. Or, scroll down to the Choiceboard for foliage-filled fun. STEAMventures await!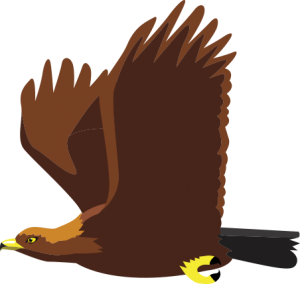 Digital Choiceboard
Flip over the tiles to discover crafts, experiments and more! Choose as many as you like.
If you're having trouble viewing the cards, refresh your browser.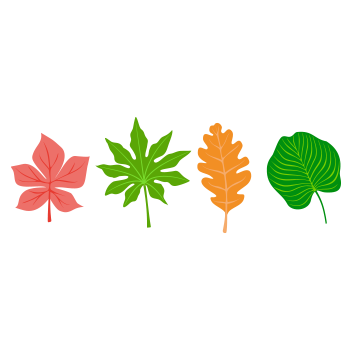 Where Do Leaves Get Their Colors? Try Out This Leaf Experiment
You won't be-leaf your eyes as you extract the very colors from the leaves you've collected. This Easy Fall Leaf Science Experiment is completed with materials from around your home.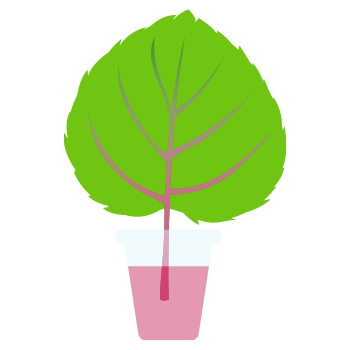 Experiment With Water Passing Through Leaves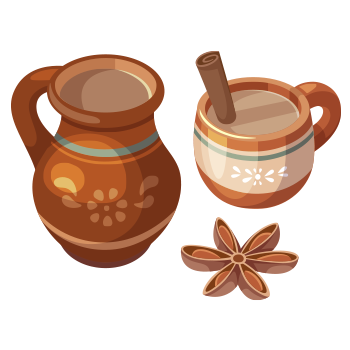 Learn Popular Songs and Games About Making Chocolate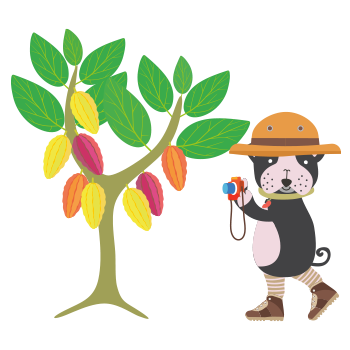 Make Art With Leaves and Trees
Use leaves you've gathered for these art projects. Choose your favorite shapes and textures. Try out this Leaf Rubbing Crayon Resist project for an impressive effect with watercolors. Use simple and compound leaves. Which leaves work the best? Can you see the veins in the leaves?
If you like photography, take a nature walk and get inspired by the shapes of tree roots, trunks, branches and crowns. The parts of trees are art themselves. Take a look at these photos on The Beauty of Trees to get inspired for your photo shoot!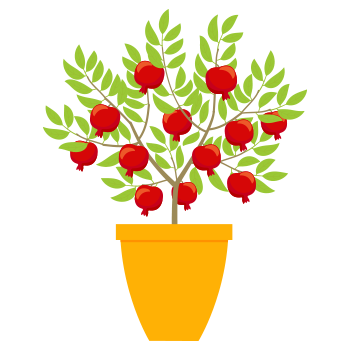 Grow a Fruit Tree From Seeds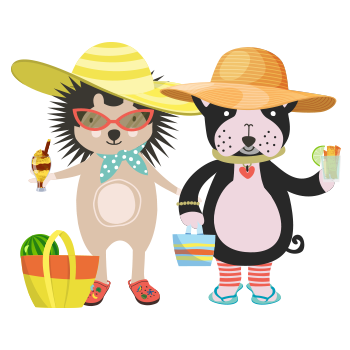 Make Popular Street Foods from Mexico With Tropical Fruits
Have you noticed the fancy snacks that Patti and Edie are enjoying in our story? These are popular street foods you can get while visiting cities in Mexico. Learn to make a DIY Fruit Cup with Chile, Lime Juice and Salt. Or check out How to Make a Mangonada, a tangy smoothie with mango and tamarind. Tamarind also comes from trees and is a popular flavor in Mexican candies and sodas.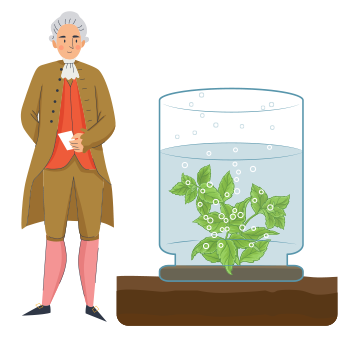 Recreate Jan's Experiment With Leaves and Oxygen
Try recreating the magic of producing oxygen like Jan Ingenhousz did in his plant-in-water experiment. This Photosynthesis experiment will get you following in the footsteps of famous scientists and is easy to do! Just grab a few leaves, some cups filled with water and a box.
For a more advanced take, try this version of the Photosynthesis Experiment with a full plant.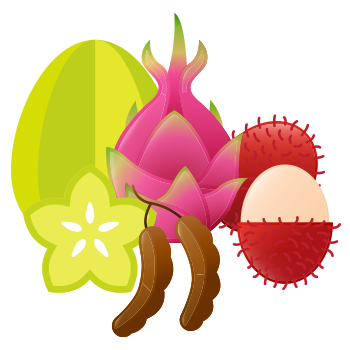 Explore Tropical Fruits With an International Tasting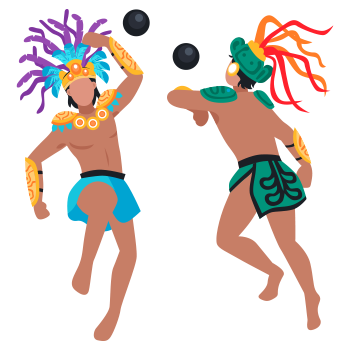 Learn to Play Pok-a-Tok, the Maya Ball Game like Soccer
Did you know that the Maya invented a ball game that's basically like ancient soccer? It's called Pok-a-Tok. It's played with a rubber ball on a court with a hoop. Just like soccer, you can't use your hands. Check out how these pros use their elbows, hips and knees to play the Mayan Ball Game.
Learn How to Play Pok-a-Tok to start your own game!