Journey to the world's most famous potato fields! Click on a video playlist for farming fun facts or scroll down to the Choiceboard for potato projects. STEAMventures await!
Digital Choiceboard
Flip over the tiles to discover crafts, experiments and more! Choose as many as you like.
If you're having trouble viewing the cards, refresh your browser.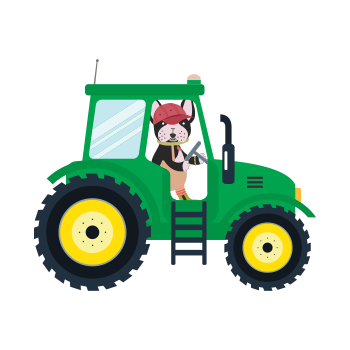 Put on a Puppet Show as You Read About Tractors and Other Farm Machines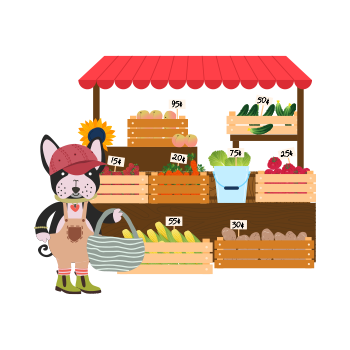 Explore the Farmers Market With a Board Game or Digital Game
Download the Farm to Cart printable board game from the American Farm Bureau's Ag Foundation. This fast-paced game helps players experience what it's like to grow crops and raise animals. Will you get your products to market on time?
Try the Farmers Market Challenge, a digital game also from the American Farm Bureau. Explore the different food booths and solve math and reading puzzles along the way!
Learn About New Countries With Potato Recipes From Around the World
Did you know that Idaho® potatoes are sold all over the world? Learn more about dishes you can make from any country with potatoes from
idahopotato.com
's
Around the World in 80 Recipes
page. Choose one dish or create an international potato buffet!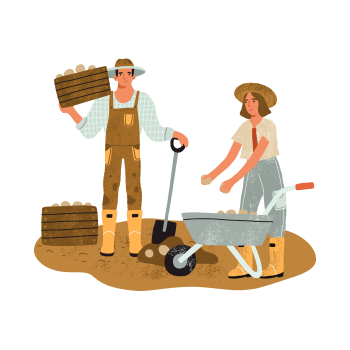 Ask a Farmer or Dr. Potato Your Biggest Questions About Farming and Potatoes
There is so much to learn about running a farm, from how crops grow to the different machines you need.
Submit a question to Kids' Questions About Agriculture through the American Farm Bureau's Ag Foundation and get a response from a real farmer. You can also use this link to watch videos farmers have made to answer other kids' questions.
Or, send a question to the country's premier expert on all things potato in Ask Dr. Potato!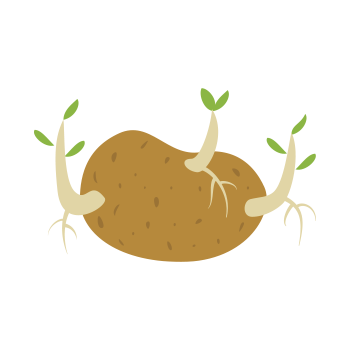 Grab a Copy of the Official Spuddy Buddy Coloring Book and Learn to Grow Your Own Potatoes
Read and learn more about how potatoes are grown from the most famous of all Idaho potatoes, Spuddy Buddy! Download a free copy of the Official Spuddy Buddy Coloring Book from the Idaho Potato Commission.
Now, you can Grow Your Own Potatoes at home with help from SciShow Kids! See how to get the potato to sprout from its eyes in a bit of water.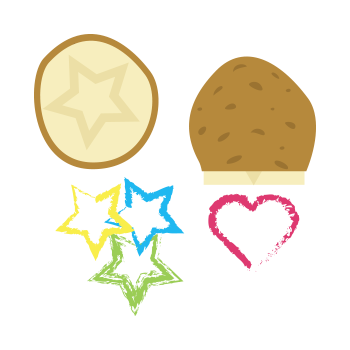 Make Potato Playdough and Other Potato-Made Crafts
Did you know that you can make Idaho® Potato Play Dough? It's similar to making mashed potatoes, but with flour and food coloring, too. Add pipe cleaners to make cute creatures. Who doesn't love to play with their food?
Learn How to Make Idaho® Potato Stamps to continue developing your potato-crafting skills. Use your potato stamps to make pictures, greeting cards and wrapping paper.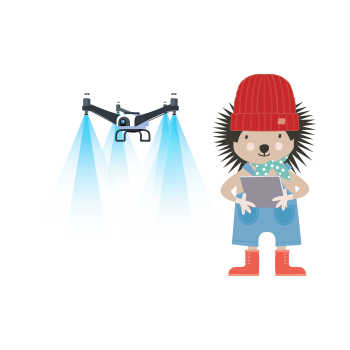 Become a Virtual Farmer With These Digital My American Farm Games
Step into the shoes of farmers and scientists with countless STEM games on the My American Farm platform from the American Farm Bureau's Ag Foundation. Pick up a "Passport to Sustainability" to show off all of your learning.
You can find all of the same My American Farm games for play on-the-go by downloading the free app from the Apple Store, Google Play or Amazon.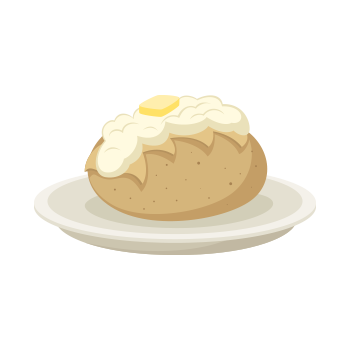 Make a Baked Potato Bar or Try Out Other Tasty Potato Recipes With Your Family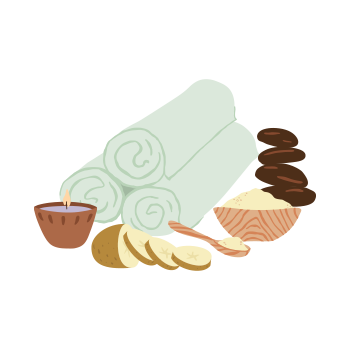 Plan a Relaxing Day at the Idaho Spud Spa With Homemade Potato Treatments
Plan a relaxing spa day with your family using these potato treatments from the Idaho® Potato Spud Spa. Make easy hand, hair and eye treatments. Potassium and Vitamin C in potatoes moisturize and smooth out your skin and hair. Who knew?!