Plant some plants and dig into fruits and vegetables! Click on a video playlist to start your own garden to see how plants grow. Or, scroll down to the Choiceboard for more plant projects. STEAMventures await!
Digital Choiceboard
Flip over the tiles to discover crafts, experiments and more! Choose as many as you like.
If you're having trouble viewing the cards, refresh your browser.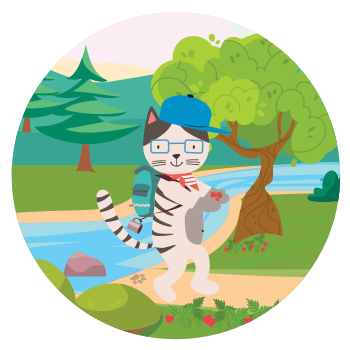 Go on a Nature Walk and Learn to Forage
Do you know what it means to forage? Foraging means looking for wild foods you can eat, like strawberries and even dandelion leaves. But, safety first! Before any eating is done, you have to learn to identify safe plants that grow in your area. Check out this Nature Walk, Plant ID and Edible Wilds video to learn about common plants in North America.
This 6 Wild Edible Plants for Kids video will help grown-ups guide the foraging adventure.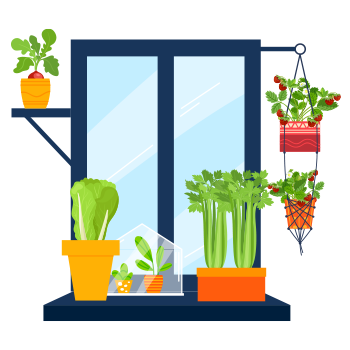 Start an Indoor Garden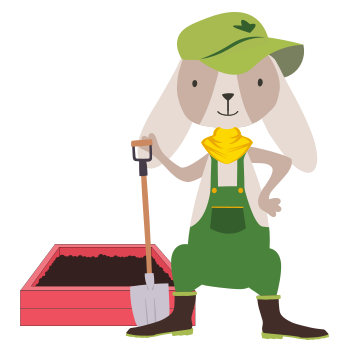 Learn to Make Compost to Feed Your Garden
Are you ready to turn garbage into greenery? Did you know that coffee grounds, orange peels and other things we throw away are a perfect food for worms, insects and even the soil?
Under the right conditions, these foods break down and
become compost. Compost is like a nutritious treat that helps the plants in your garden grow even better. Follow SciShow Kids' recipe to Make the Most of Compost!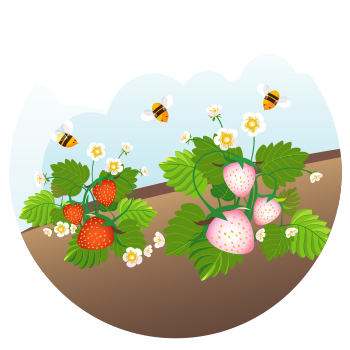 Explore All About Strawberries and Make a Tasty Treat
Get the lowdown on strawberries! Learn All About Strawberries, like where they came from and other crazy facts. Finish this tasty adventure by making your own strawberry-cream popsicles. The recipe is at the end of the video.
If you'd like even more activities to do, check out 10 Sensational Ideas for Strawberries for Kids. Get creative and make a strawberry-banana car, a strawberry Angry Bird and much more!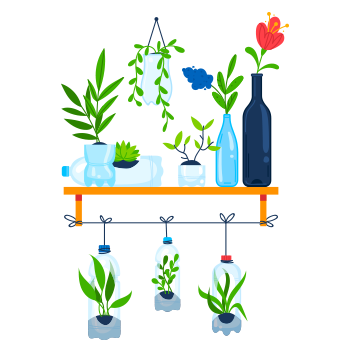 Discover the Secret Garden and Make Your Own
Watch the Secret Garden movie on Amazon Prime.
After the movie, go out and transform a space — even a small space can be special, just like Tony Hillery of Harlem Grown says.
Use these Recycled Plastic Bottle Planters to make a patio or backyard more playful. Cut and paint the bottle to look like your favorite animals! What other ideas can you think of?
Design Your Own Mr. Potato Head You Can Eat
Is it hard to try out new vegetables? Make trying new foods fun by creating
The Real Mr. Potato Head
. Start with a potato body. Push toothpicks into the potato to add different body parts. Ask a grown-up to help you cut up different vegetables. What shapes are good for eyes or ears?
When you're ready to eat, try tasting different types of salad dressings with your veggie snacks. Complete your tasting with many little bowls with different flavors. See! It isn't so scary to try new foods.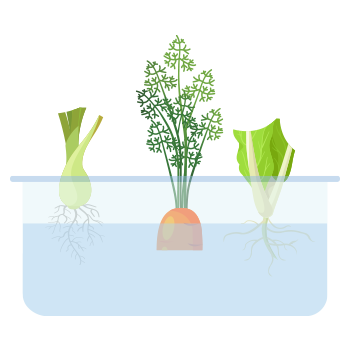 Try Kitchen Scrap Gardening
Have you ever tossed out carrot tops or the bottom part of lettuce? We throw away food all of the time, but did you know these food scraps can be used to grow more food?
Make a miniature garden in your kitchen. All you need is a cup, some water and sunlight. Check out these videos about How to Regrow Your Veggies with Kitchen Scrap Gardening. Amaze your family with the food you've re-grown yourself!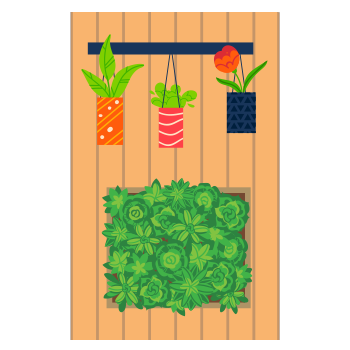 Make a Vertical Garden
Vertical gardens or gardens that hang from walls are especially popular. Vertical gardens are a good option if you don't have a lot of outdoor space.
Make This Tin Can Vertical Garden to hang from a fence or wall. Grab some tin cans to repurpose. Paint them in your favorite bright colors before planting your favorite seeds or plants.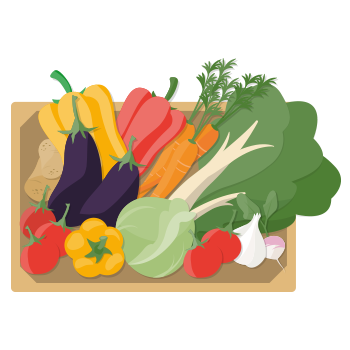 Make a Special Rainbow-Colored Family Meal
Plan a special meal with your family. Use foods of all different colors of the rainbow. The more colors you choose, the more vitamins and nutrients you get! To get inspired, your favorite Sesame Street friends have some advice about Eating Colorful Fruits and Vegetables.
Here's a recipe about How to Make a Healthy, Colorful Super Salad to get your rainbow meal off to a tasty start! What other dishes can you come up with?