Pedal Power! Investigate the wonderful world of bike transportation by clicking on any of the videos in the playlist, or tackle one of the tricky challenges in the choiceboard below. STEAMventures await!
Digital Choiceboard
Flip over the tiles to discover crafts, experiments and more! Choose as many as you like.
If you're having trouble viewing the cards, refresh your browser.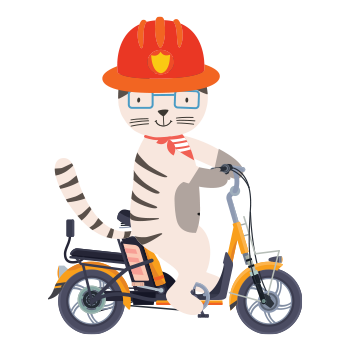 Be Your Own Bike Mechanic
What do you need to know to take care of your bike and yourself when you ride? Try out the ABC Bike Safety Quick Check and the Helmet Fit Check. The checks only take 30 seconds but these skills last a lifetime!
Teach a family member how to do their own checks and go out for a ride.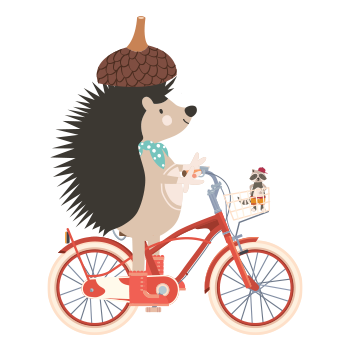 Learn the Language of the Road: Bike Signals
Planning on hitting the road with your family? Get some Cycling Expert Advice on Hand Signals. You'll need to learn these important bike signals so cars know where you're going.
Teach a family member or friend the hand signals. Ride your bike, make the signals and see if the person can call out correctly what moves you're about to make.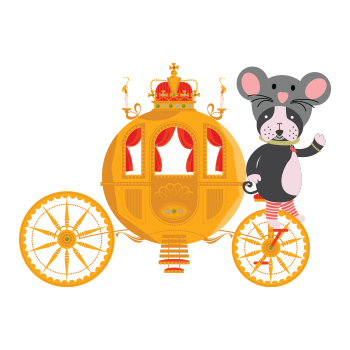 Become a Bike Designer
Design a New Kind of Bike! Submit your brick bike design or a drawing to the project challenge board on Global Design Squad on PBS Kids. Make sure to ask an adult for permission to post.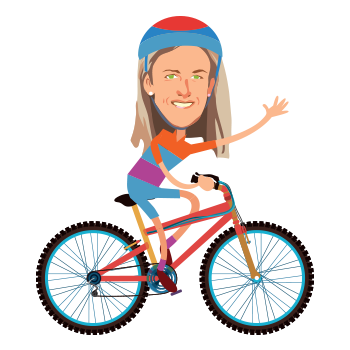 Set Up a Bike Festival For Your Family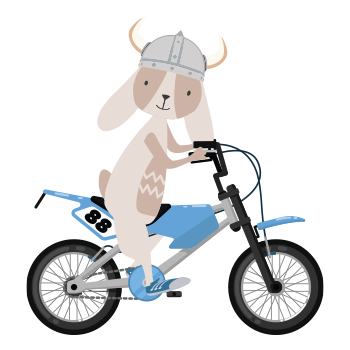 How to Bunny Hop on Your Bike
Are you interested in learning to mountain bike or go over jumps on a pump track? Learn How to BMX Bunny Hop For Kids From a Kid as the first key to success. Learn to "bunny hop" or shift your weight when you hit a jump from 7-year-old BMX racer, Caiden Cernius.
Try the bunny hop with an adult to help. Practice the bunny hop in your driveway or up a curb. Can your favorite grown-up learn the bunny hop too?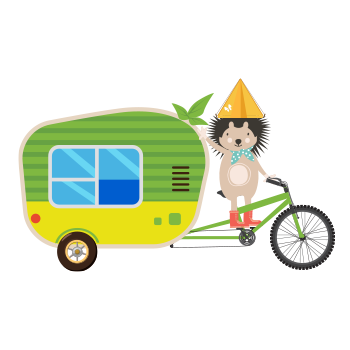 Make a Bike Trailer With Repurposed Items At Home
Have you ever wanted to take toys or groceries with you on your bike? Learn about the design process from PBS Design Squad's Kid Engineer to make your own Bike Trailer. Make the trailer with the simplest items like an unused trash can or PVC pipe. Ask a grown-up about the materials you can use.
Make sure to test your design to see what and how much you can haul!
Customize Your Bike With a DIY Seat Cover, Noisemaker or Basket
Learn these Bicycle Hacks to upgrade your bike with objects from around your house. Make a bike seat for decor and comfort with a shower cap. Create a fun noisemaker for your wheel spokes with playing cards. Repurpose a bin to make a colorful bike basket.
If you'd like more bike craft ideas, Customize Your Bike with these projects from DIY With Me on Nickelodeon.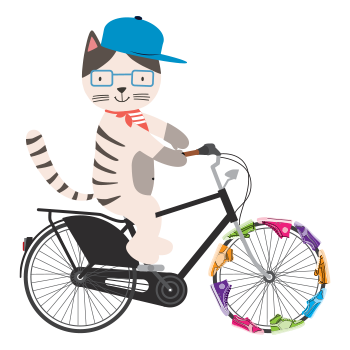 Design Your Own Glow-in-the-Dark Wheels
Make Your Wheels Glow in the Dark! Create a night light bike parade with your family or neighbors. Trick out your bikes with these easy tips. All you need are some glow sticks.
If you're into photography, check out the tips at the bottom of the blog for capturing these glowing colors in the dark. Can you stop the action or make the colors blur in the photos?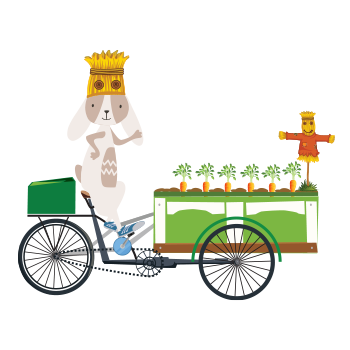 Experiment With Why to Protect Your Noggin
Find out firsthand why it's so important to wear a helmet with the Melon Drop Example. Grab some cantaloupe and a helmet to test.
Now let's dress up that helmet! Check out this DIY Custom Decorated Helmet with doodles. Use dry erase markers for a temporary look. Or with a grown-up's permission, try metallic or paint pens for a more permanent design.